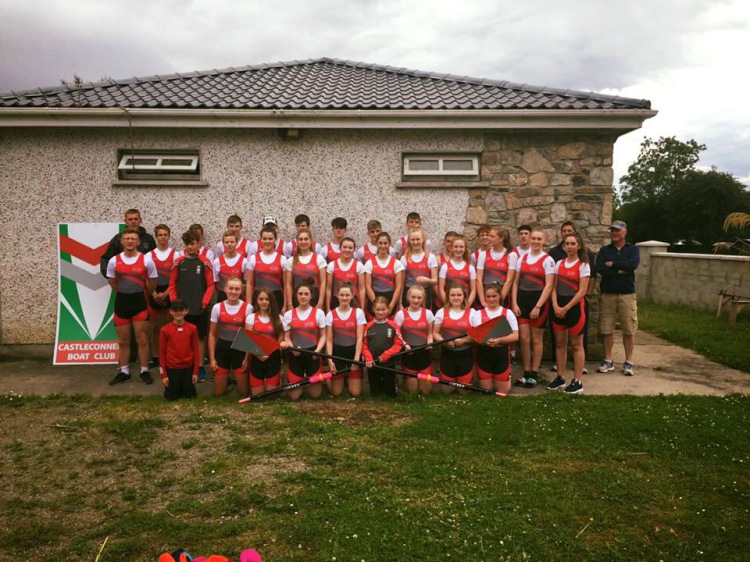 Irish Rowing Championships 2017
The 2017 Irish Rowing Championships took place from Friday 14th to Sunday 16th July at the National Rowing Centre, Farran Wood, Cork. It was a bumper weekend of racing due to a record entry of over a thousand crews to take to the waters of the River Lee.
The three-day event showcased some of the best racing Ireland has to offer with 1049 crews competing in 264 races. Castleconnell BC were well represented and provided the club followers with exciting races and performances.
CCBC would like to thank the club coaches, rowers, committee and parents for all the hard work during the season and to everyone who helped out at champs. It was a real team effort!
Well done to the following medallists;
Mens Masters 4X+ Winners (Colin Byrne, John Dillon, Fergal O'Connor, Brian O'Shaughnessy)
MJ18 2X 2nd Place (James Quinlan, James Desmond)
MJ18 1X 3rd Place (James Quinlan)
MJ14 4X+ 1st Place (Robert Lyons, Joseph Cunningham, Thor and Isaac Byrne-Delimata, Cox Stevie Cunningham)
WJ18 2X 3rd Place (Clara O'Brien, Nora Hogan)
WJ16 4X+ 1st Place  (Lauren O'Brien, Norma Silke, Niamh Kiely, Ciara Kiely, Cox Conor O'Brien)
WJ16 1X 3rd Place (Lauren O'Brien)
WJ15 1X 1st Place (Niamh Kiely)
WJ14 1X 1st Place (Jane O'Brien)