Castleconnell 10k Race & 5k Fun Run/Walk will take place at 1pm on Sunday, 10th April 2022. Back in full swing, this family friendly, community event is now open for registration – full details below. We hope you can join in this fun event.
Castleconnell's legendary sporting attraction, which every year, raises much needed funds for Castleconnell Boat Club. We hope you can join us for our 10K road race and 5K fun run/walk on 10th April 2022.
Event Description:
– Start: Cul-de-sac near Charco's Pub
– Date: 10th April 2022
– Price : 10k €20 & 5k €10
– CCBC Run Medal & for all who complete the race
Register online now by clicking the link below.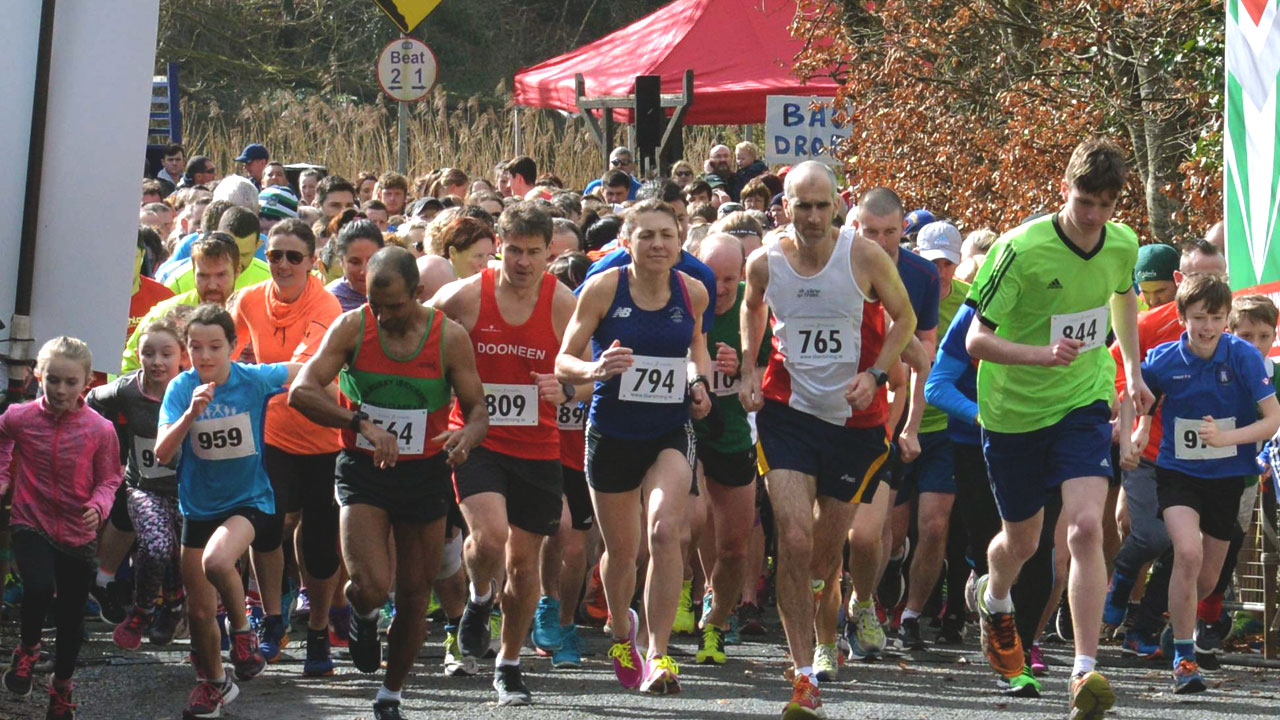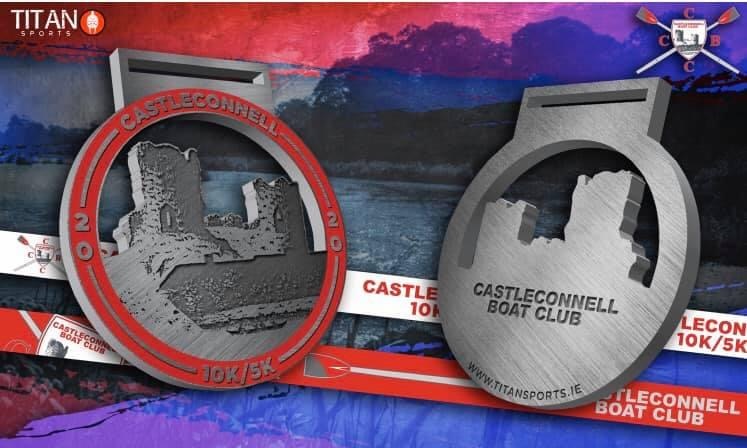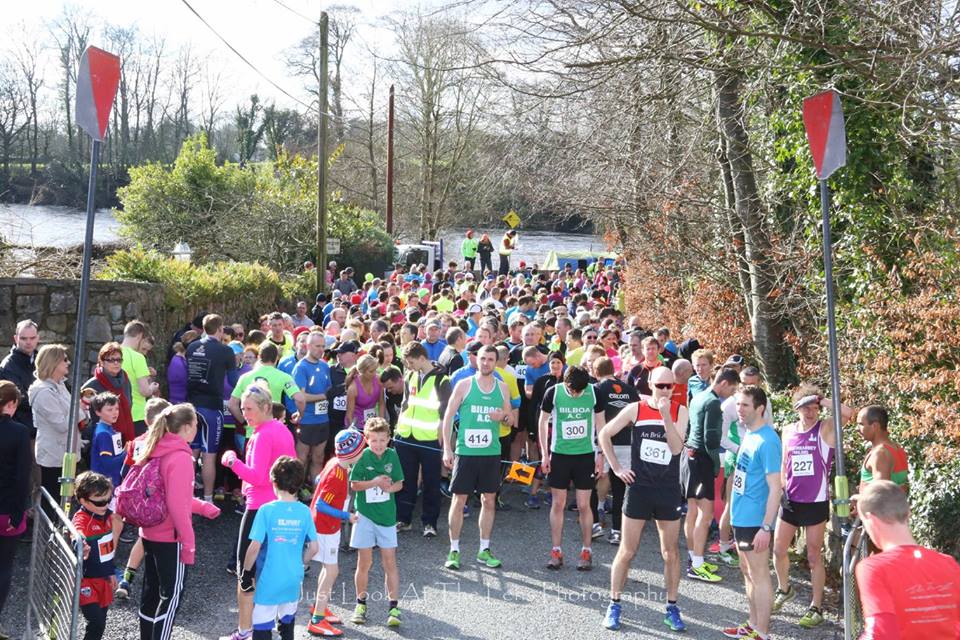 Start:
This year the start for both the 10K and 5K events are in the cul-de-sac near Charco's Pub restaurant. This is a 15 min walk from the Registration area in the Castleconnell Community Hall so please allow yourself plenty of time ahead of the 1:00pm start time.

Pre-race warm up:
We are planning to have a group warm up session at the start line from 12:30pm. All participants are welcome to take part in this free service.


Timing:
All 10K competitors will be timed. The 5K walk participants will not be timed. Timing will be done using chips embedded in athletes bib number. Please make sure to pin your race number bib on your front and clearly visible throughout the race and in particular at the finish. If you do not wear the bib correctly you may not be timed. There is no cut off time to complete either the 5K fun-run or 10K race. There is a 2 hour cut off for timing the 10K race and we can not guarantee that times over 2 hours will be recorded.

Registration
Online registration is available up to Friday 9th April 2022, subject to availability.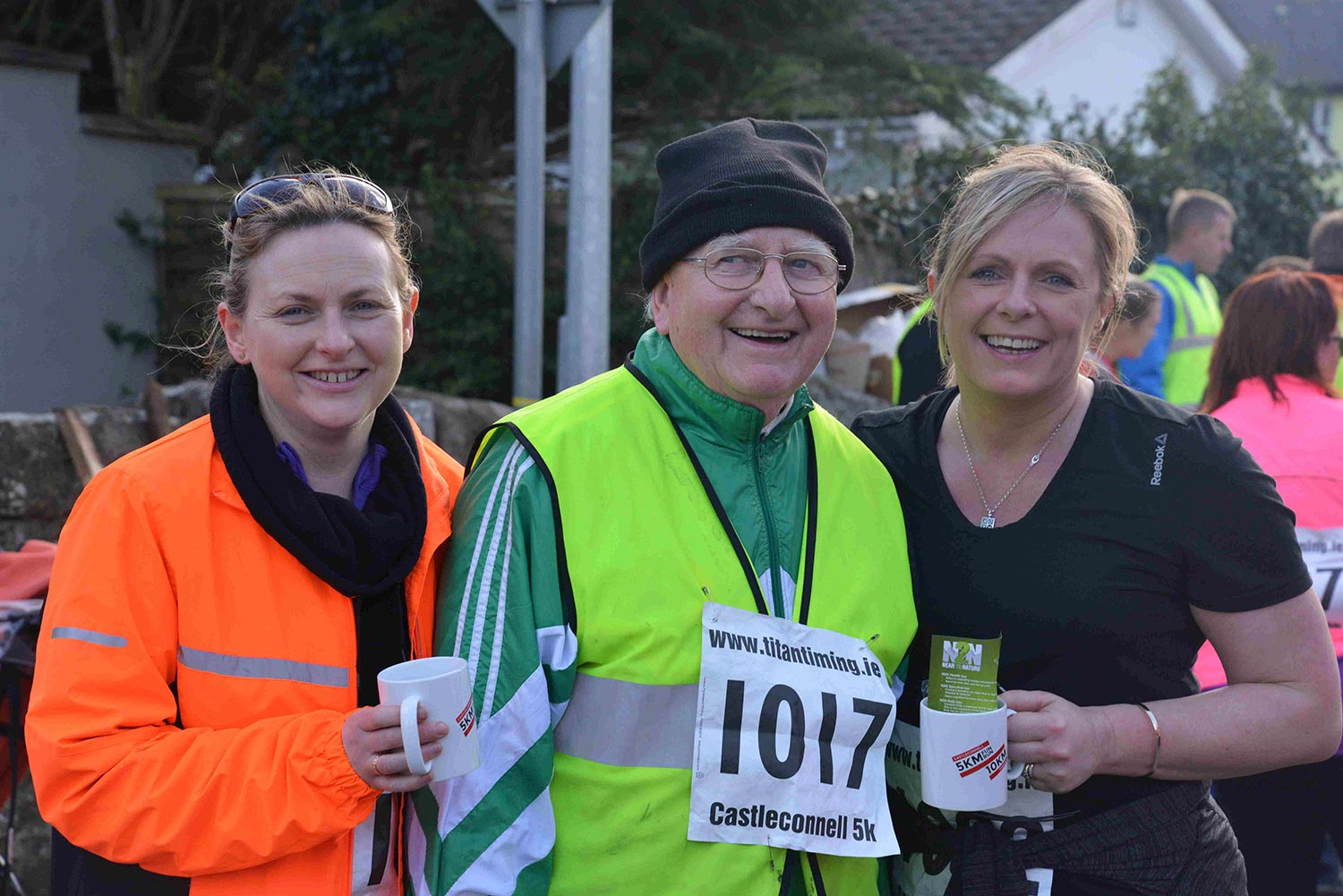 Entry Fees:
10K Race: Online (before 9th April 2022) €20 plus booking fee.
10K Race: On the day: €25
5K Walk/Fun Run: Online: (before 9th April 2022) €10 plus booking fee.
5Km Walk/Fun Run: On the day: €15

Children
Children under 16 on the 5Km Fun-run/Walk – FREE OF CHARGE.

NOTE: The 5K route is Buggy friendly.
When completing the online registration form please indicate if you intend to have children with you and how many.
Children under 12 must be accompanied by an adult.

All entrants to the 10Km race must be over 16 years of age.
Participants that have registered online, can you please go to the Castleconnell Community Hall between 10:30am and 12:30pm to collect your Bib number on race day. thank you,
Race Results
Race results will be available on this website and on our facebook page "CC10K" when the race is over and times have been verified.

Water station
There will be one water station at the half way 5k mark on the 10K course and another at the finish. There will be no water station on the 5K route so please bring your own if required. There will be water at the finish line.

Refreshments
We will be supplying water at the finish line for all participants. Complimentary Tea /Coffee and light refreshments will also be provided after the race in the Castleconnell Community Hall.

Prize Giving & Post Race Raffle
Prize giving will take place immediately after the race in the Castleconnell Community Hall.

Car Parking
We advise all participants and supporters to park in either the Super-Valu car park or at the Castle Oaks Hotel. We would ask people not to park on the street in the village to keep these free for the runners and walkers.