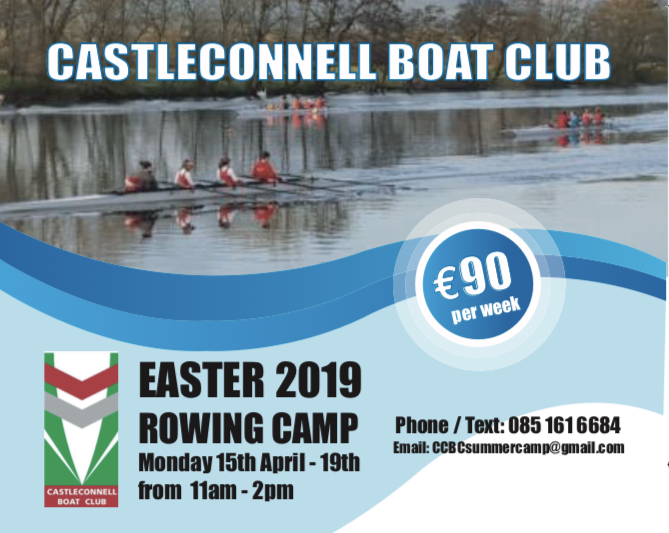 CCBC run Easter and Summer camps every year, for young people aged from 11 – 16. The camps are great fun and are a fantastic introduction to rowing. Many of our club rowers had their first taste of rowing at the camps and continued on rowing with us!
Easter Camp 2019 takes place on 15th April and runs for 5 days, from 11am to 2pm. Download the application form using the link below
Summer camps run for five days in a row, with morning and afternoon options, and are on at various weeks throughout the summer. Dates for 2019 have not yet been confirmed, but like our Facebook page to stay tuned.
Note: Children on our Easter & Summer camps will need to bring with them: a spare change of clothes, a pair of swimming togs & towel, sun cream and plenty of fluids to drink. The link to the application form is below. Looking forward to seeing you!